1958 Cessna 175 Floats & Wheels N9345B
 Sold!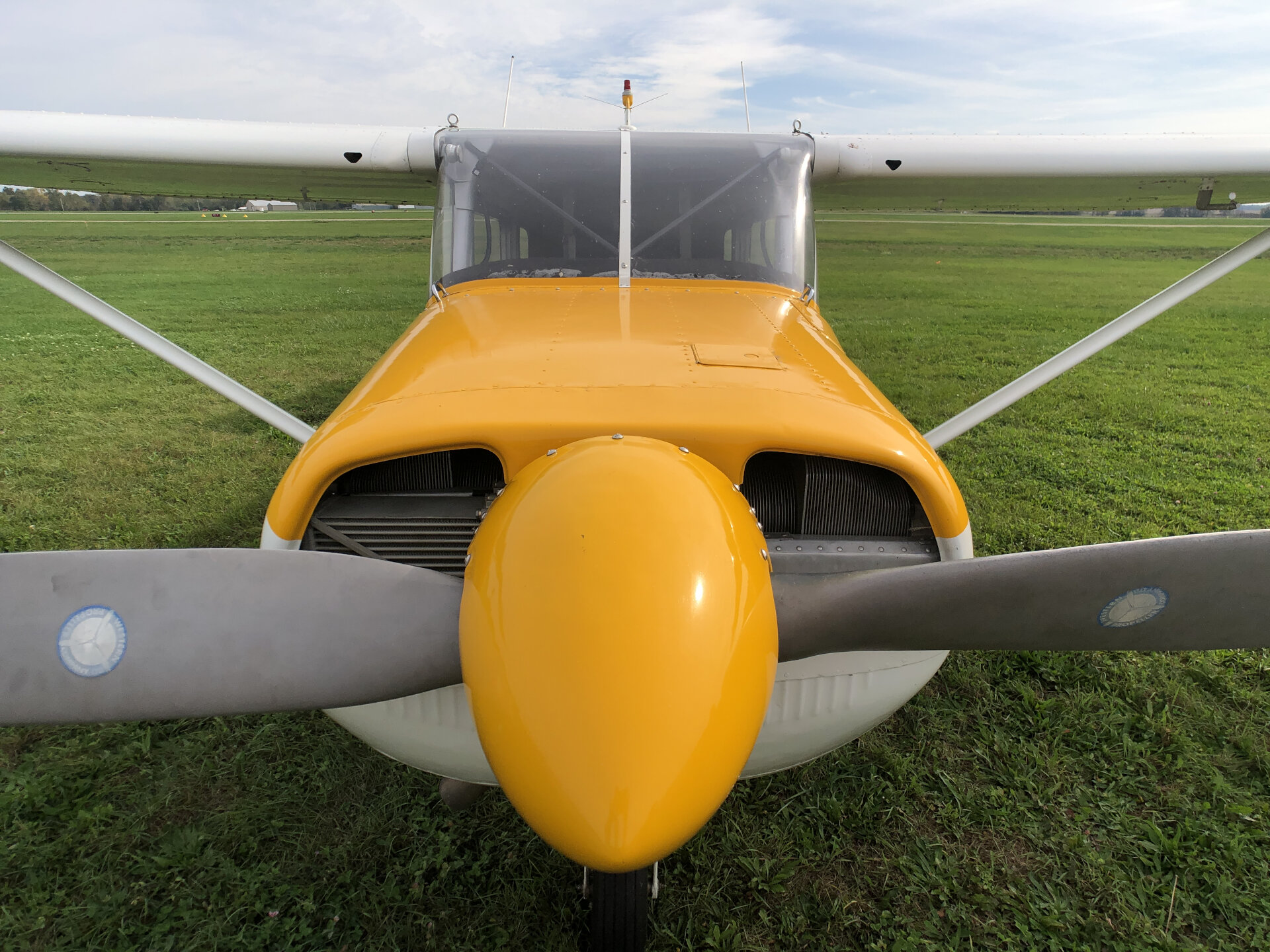 Exceptional Find! Very low airframe time hot rod Cessna 175 with a low time 230hp engine conversion, Cessna float kit, very nice Aqua 2400 floats, wheel gear, long range fuel, STOL kit, great paint and interior, no known damage, all logs, hangared in MI and more!
N9345B
1958 Cessna 175, 230hp, STOL, wheels & floats
S/N 55145
As of Oct 14 2021. Tach 141.5. Times subject to minor change cause it is so much fun to fly!
1540.5 Total Time Airframe
141.5 SMOH, Continental O-470-R, 230 hp
551.5 SPOH McCauley CS 2-blade prop, 2A36C29
All Logs, No Known Damage History, No Hail Damage
Last Annual Aug 2021, next due Aug 2022
Last transponder cert Aug 2021, next due Aug 2023
Gross weight 2450 lbs
Useful load 862.7 lbs
King KLX 135A GPS/COM
CP 136 audio panel
PS Engineering PM 1000 II intercom 4-place
Narco DME 890
King KLX 135A GPS/COM
Narco mk 12 D+ NAV/COM
Narco ADF 841
Narco AR 850 encoder
Narco AT 150 transponder
ACK E-01 ELT(121.5-243.0 MHx)
ADSB-out compliant with uAvionix Skybeacon-TSO
All over White with Yellow stripes and Orange trim, good gloss, very nice paint in classic scheme., great looking aircraft.
Very good windows
Cleveland wheels and brakes
76 gal fuel
Monarch fuel caps
Cessna full float kit
Aqua 2400 floats, very nice condition
Sportsman STOL kit
Flint 12 gallon outboard wing AUX tanks
EAA alternative fuel STC
Aero-Fab shoulder harness
Brackett air filter
New Gill RG-35A battery 8/19/2021
141.5 SMOH  Continental O-470-R, 230 hp
Complete engine tear down in 2017, with lots of new parts installed* due to metal in oil from failed starter adapter.
*See log copies for details on new parts installed.
Very nice 4 place interior, in dark grays, classic style and nearly perfect condition.
Rosen visors
Trades considered including flyable aircraft, run out or run down aircraft, car/truck or ?. All information represented to the best of our ability, Buyer shall verify all information, equipment, specs and times.
call Shawn at 888-261-7799
Rob's Cell (888) 261-7799
Location
647 E. Chicago 
Coldwater, MI 49036
Open Hours
Mon: 8am - 5pm
Tue: 8am - 5pm
Wed: 8am - 5pm
Thur: 8am - 5pm
Fri: 8am - 5pm
Sat: 7am - 4pm 
Sun: 7am - 4pm