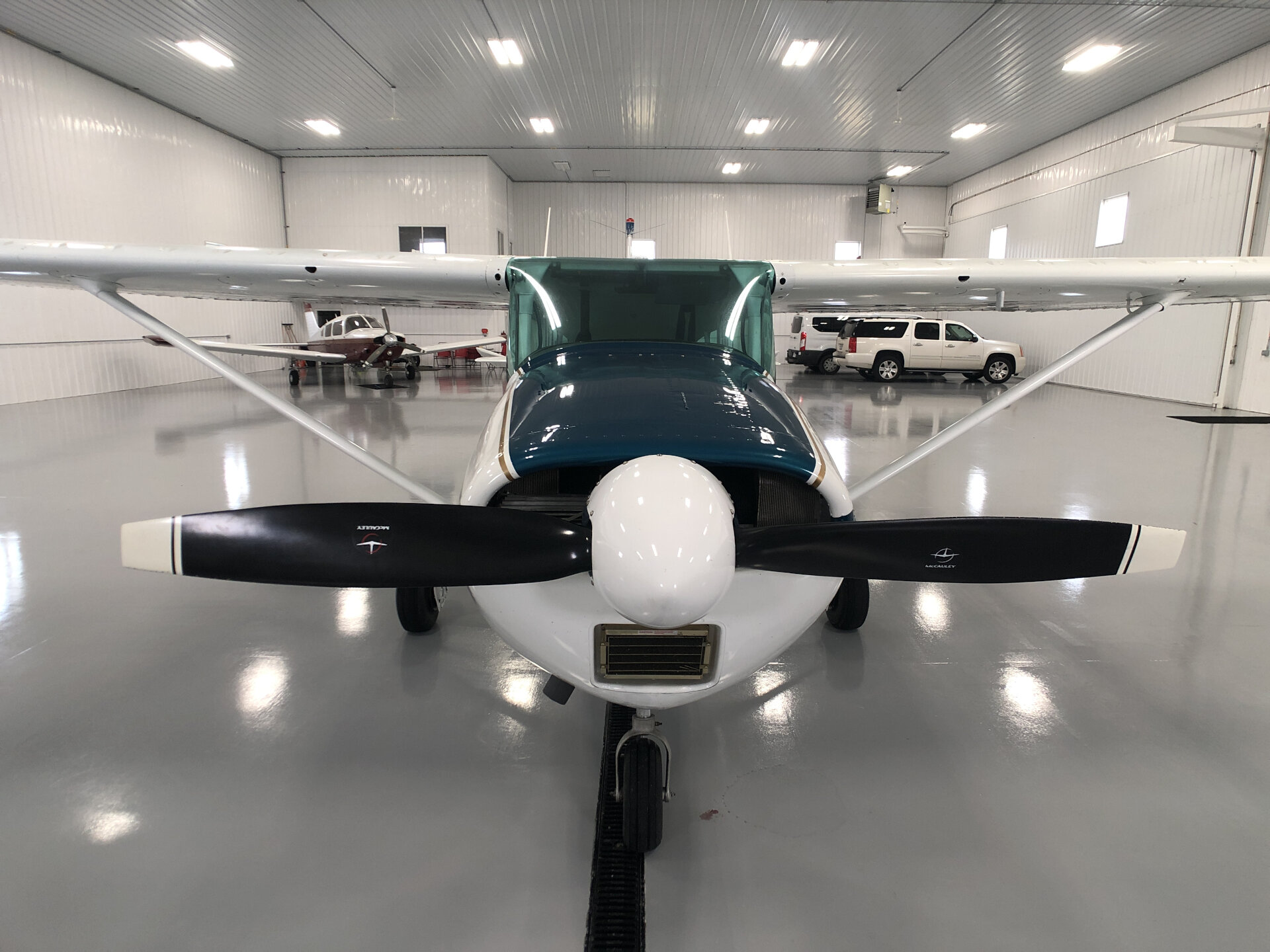 Nice classic IFR 182. This is one of the desirable and hard to find fastbacks with manual flaps and a swept tail. Lighter and faster than the newer models. Complete avionics stack upgraded in 2019, Garmin WAAS GPS and ADSB!
Year- 1960
Make- Cessna
Model- 182C
Price- $83,500
Location- "KOEB" Coldwater MI
S/N- 52630
Registration– N8730T
AFTT- 5268
SMOH– 1447
STOH-300
SPOH- 136
Flight rules- IFR
Last Annual – 03/11/2021
Last IFR Cert – 01/29/2021
Useful Load – 859 lbs
Fuel Capacity – 55 gals
Great new IFR avionics stack installed in mid 2019. Garmin GMA340 audio panel Garmin 430 WAAS GPS/NAV/COM Garmin SL40 COM Garmin GTX335 ADSB transponder KCS55 HSI Electronics International UBG16 digital engine monitor Electronics International digital Volt/Amp meter Electronics International digital Carb/OAT Temp meter JPI FS-450 Digital Fuel Flow – New December 2019 Century II autopilot – INOP, maybe repairable 4 place intercom
Nice straight airframe.
Good looking airplane.
Good paint with good shine (hangared).
Micro Aerodynamics VG's.
Very good glass, was replaced in 1994.
STC'd MetcoAire wingtips.
Cleveland wheels and Brakes.
Shoulder Harness pilot and co-pilot seats
Door Stewards both doors.
Baggage door organizer.
Wheel pants with matching paint, included but not installed.
Rudder trim.
Belly Strobe.
Complete logs.
No major damage history. Minor incidents in 1962 and 2018.
No hail.
No corrosion.
Nice interior in classic colors and materials.
No tears or rips.
No seams coming apart.


Continental O-470L, 230 hp.
1447 SMOH.
300 STOH, new cylinders in May of 2016.
Overhauled Mags and new harness March of 2021.
STC spin on oil filter adapter.
Oil pan mounted engine preheater.
Engine runs very good, smooth and strong.
McCauley 2A34C203-C 2 blade.
SPOH 136 hrs.
Complete prop overhaul after minor incident in 2018.
Nice paint, nice interior, nice glass, great IFR Garmin avionics, recent top overhaul and more make this a great classic Cessna 182. My son-in-law recently got his IFR ticket in this aircraft, flown 130 hours in the last 16 months with great progressive maintenance. He is now flying a twin. Trades considered including flyable aircraft, run out or run down aircraft, car/truck or ?. All information represented to the best of our ability, Buyer shall verify all information, equipment, specs and times.
Logs in a zipped folder and are in .pdf format. Click to download, then unzip to view. 
Shawn's Cell (888) 261-7799
Location
647 E. Chicago 
Coldwater, MI 49036
Open Hours
Mon: 8am - 5pm
Tue: 8am - 5pm
Wed: 8am - 5pm
Thur: 8am - 5pm
Fri: 8am - 5pm
Sat: 7am - 4pm 
Sun: 7am - 4pm