1964 Cessna 172e
*Sold!
*Engine and prop shown in picture has been removed and is not included with airframe sale, aircraft needs firewall forward package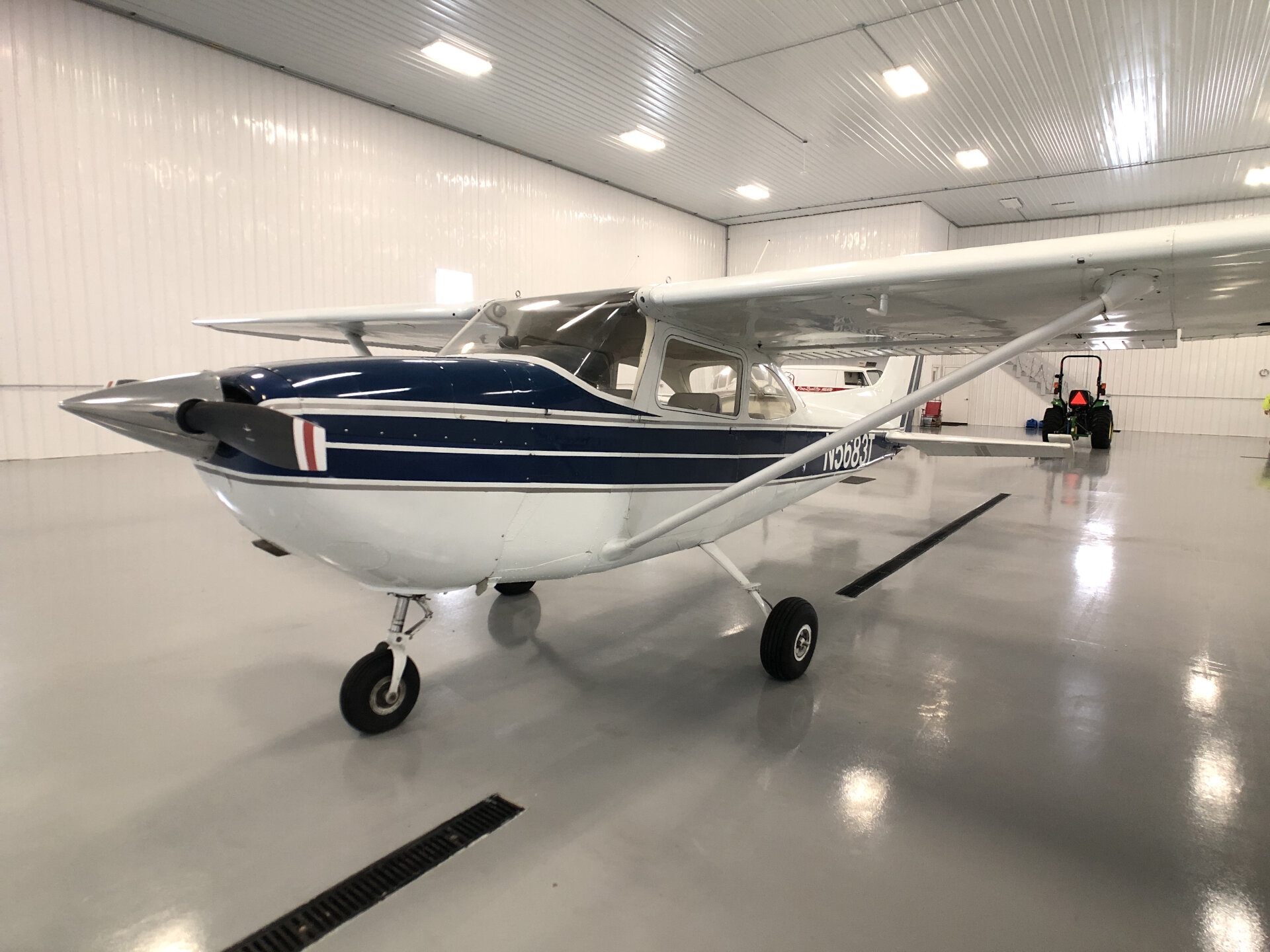 Nice Skyhawk project in need of a firewall forward package.  This aircraft previously had a IO360 installed on a field approval that was revoked.  The previous firewall forward package has been removed, sold and is not available.  This Skyhawk has great paint, interior and glass.  No airframe damage, not a crash!  Pick your favorite firewall forward package to install and have a very nice low time Skyhawk!  FBO is willing to remove wings and assist with loading on your trailer for only $600.
1964 Cessna 172E

S/N: 17251583

Registration: N5683T

AFT: 1643.55
King KMA 20 Audio Panel
Narco AT 50A Transponder
King KX 170B Com1
King KX 170B Com2
New paint and interior in 2012 and only flown 20 hours since, hangared.
All Logs
No corrosion
No Hail
No Engine or prop.
Sportsman STOL kit
Whelen Strobe
Previous damage history, tail cone and lower firewall previously repaired prior to the aircraft being repainted.
Very nice interior in classic vinyls and fabrics.
No engine or prop. Firewall forward not included.
No Engine or Prop. Firewall forward not included.
Great Project 172, Needs firewall forward. Nice paint, interior, and glass. Very low airframe time!
Rob's Cell (888) 261-7799
Location
647 E. Chicago 
Coldwater, MI 49036
Open Hours
Mon: 8am - 5pm
Tue: 8am - 5pm
Wed: 8am - 5pm
Thur: 8am - 5pm
Fri: 8am - 5pm
Sat: 7am - 4pm 
Sun: 7am - 4pm