1952 Cessna 170B N1719D
*SOLD!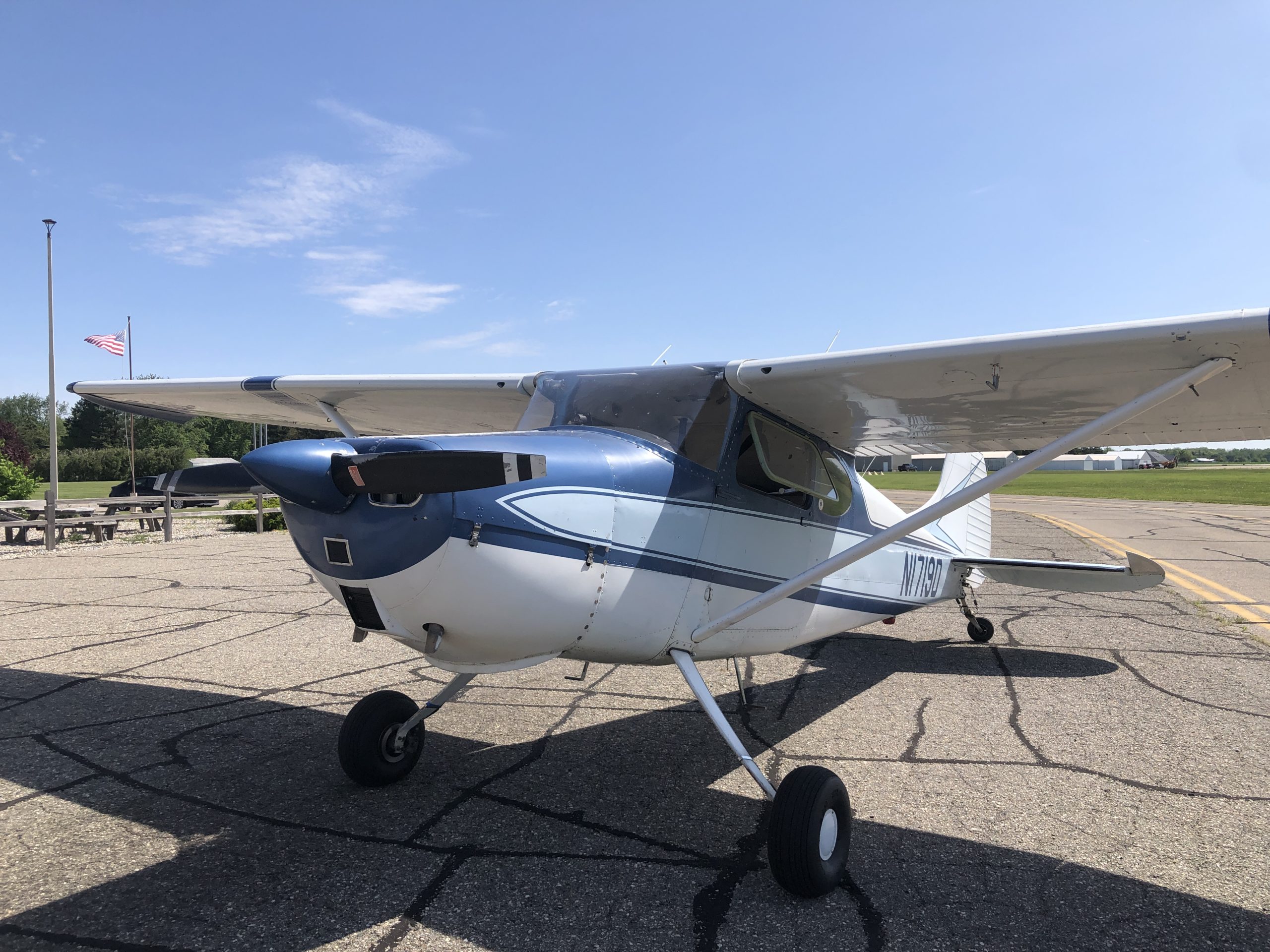 Classic 170B STOL, runs and flies well, enjoy its classic presence or lots of potential to build into whatever you want it to be.
N1719D
1952 Cessna 170B
S/N 20342
Tach 1339.6, times subject to minor change
3227.6 Total Time Airframe
1962.6 SMOH, Continental O-300-A, 145 hp
1398.8 SPOH McCauley 1A170/DM7653 2-blade prop
All Logs, Logs Indicate Old Damage History, No Hail Damage, No Corrosion
Last Annual June 2021, next due July 2022
Gross weight 2200lbs,
Empty Weight 1356,
Useful load 844 lbs
KA134 Audio Panel
Dual KX125 Nav/Com
KT76 TransponderSPA-400 Intercom
Insight GEM-602 Graphic Engine Monitor
ADSB-in/out compliant with uAvionix Tail Beacon
—
White with 2 tone blue paint in older classic scheme.
Paint is older and shows some wear.
P-Ponk gear reinforcement.
No corrosion or hail.
Old damage history.
Shannon Aerodynamic Engineering one-piece windscreen
P.Ponk landing gear reinforcement
42 gal fuel capacity main tanks
18 gal Javelin fuselage aux tank
Petersen Aviation auto gas STC
Horton STOL kit including tips and gaps seals
Brackett air filter
NEW Concorde battery June 2022
BAS push/pull tubes and STC included with aircraft(not installed)
1962.6 SMOH, Continental O-300-A, 145 hp
Alternator conversion
Real Gasket push rod tube modification
Floyd Jones oil filter adapter
Ignition harness replaced 2021
1398.8 SPOH McCauley 1A170/DM7653 2-blade prop
Classic style cloth/vinyl interior in blues.
Interior is in good condition.
BAS three-point harnesses installed 2022.
Great opportunity to own a desirable "B" model Cessna 170. Local airplane that flies regularly so times may change a little. Very flyable the way it is in its classic style or a great starting point for you to build the 170B of your dreams. Trades considered including flyable aircraft, run out or run down aircraft. All information represented to the best of our ability, Buyer shall verify all information, equipment, specs and times.
Call Shawn at 888-261-7799 for more info.
Shawn's Cell (888) 261-7799
Location
647 E. Chicago 
Coldwater, MI 49036
Open Hours
Mon: 8am - 5pm
Tue: 8am - 5pm
Wed: 8am - 5pm
Thur: 8am - 5pm
Fri: 8am - 5pm
Sat: 7am - 4pm 
Sun: 7am - 4pm