1996 Piper Mirage N92717
*Sold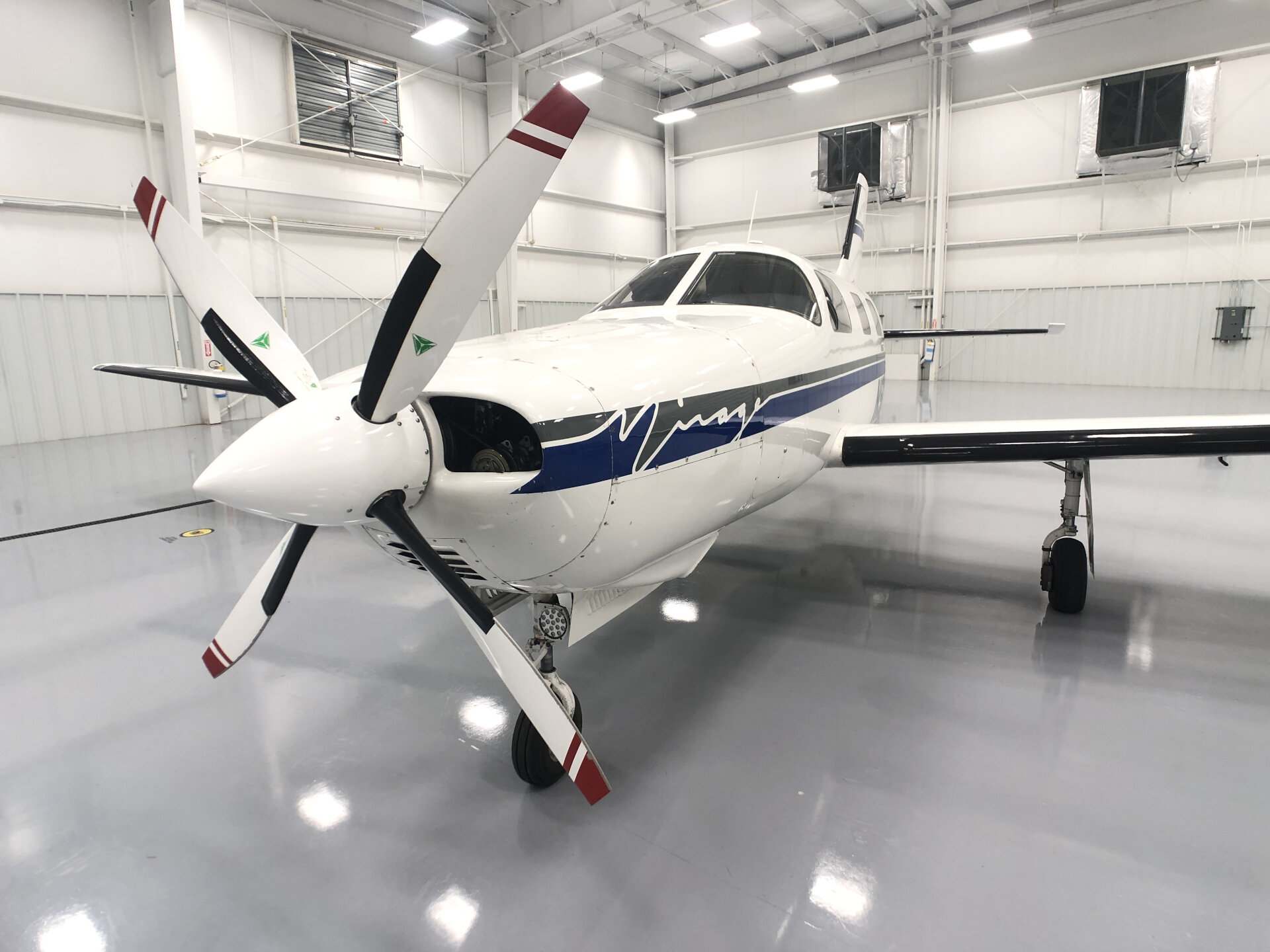 Very well equipped glass panel Mirage loaded with new Garmin equipment.  Factory AC, aux heat, speed brakes, 4 blade prop, Known Ice, long-range fuel and no known damage history on this midwest-based hangared aircraft.  Cruise in the flight levels in private comfort, take advantage of small airports, the perfect personal airliner!
Year-1996 
Make-Piper 
Model-PA46-50 Mirage 
Location -Angola IN "KANQ"
S/N- 4636043 
Registration -N92717 
HOBBS – 3303
SNEW Engine – 675.6 
SNEW Prop- 414.7 
Flight rules- IFR 
Last Annual Completed – May 2020 
Last IFR Cert Completed – April 2019
Useful Load 1,253 lbs.
Garmin 500 Glass Panel 
Garmin GTN750 GPS/Nav/Com 
Garmin GTN 650 Nav/Com/GPS 
Garmin GTX345R remote ADSB In/Out transponder
Garmin GMA35 Remote Audio Panel 
King KFC-150 A/P with Flight Director, Yaw Dampner and GPSS 
Altitude Pre-Select and Rate of Climb Selector 
RDR2000VP Color Radar with Vertical Profile 
WX1000+ Stormscope 
FS450 Digital Fuel Flow and Totalizer 
Co-pilot Instruments 
Music Input 
Only 3303 hrs TTAF. 
Excellent Paint 9+, very good gloss, always hangared. 
Clean and Straight Airframe 
No Known Damage History 
All Exterior Lighting is LED
Cleveland wheels and brakes 
Missing first Airframe logbook (airframe logs begin 2001), complete Engine and Prop logs
Lycoming IO540-AE2A 350 hp twin-turbo, twin intercooler, twin alternators. 
Approximately 675.6 hrs SNEW (factory new engine, not a reman). 
Engine removed from a newer Mirage with 200.5 hrs, Lycoming crank AD was completed and a complete tear down inspection, and installed on N92717 in Sept 2015.
Upgraded Engine Mount in compliance with SB1103 
Approx 414.7 hrs since NEW prop. 
MT-Propeller 4 Blade Scimitar prop. ($19,000 prop!)
Very efficient, very quiet and great ramp appeal!
Very Nice 6 Seat Leather Interior in very good condition. 
Lumbar pilot and co-pilot seats. 
Rear self stowing table 
Rosen Visor System, the expensive ones that go all the way around 
Long Range Fuel, 140 Gals, nearly 7 hours of range 
Spoilers/Speed Brakes 
Known Ice, with Full Electric Heated Pilot Windshield and Excellent Boots
Updated Oxygen System 
Factory pull down fabric window shades in all rear windows 
Kenyon window sunshades, full set, all windows 
Electric Trim (pilot and co-pilot) 
Aux cabin heater (plenty of cabin heat, even at -40 OAT) 
New 406 ELT
It is very hard to find a Mirage with this much equipment and low times in this price range!  The owner has already moved up to a turbine and has priced this aircraft aggressively to sell quickly.  Wholesale trades considered by Broker. Call Shawn on his cell to find out more about this great aircraft.
Shawn's Cell (888) 261-7799
Location
647 E. Chicago 
Coldwater, MI 49036
Open Hours
Mon: 8am - 5pm
Tue: 8am - 5pm
Wed: 8am - 5pm
Thur: 8am - 5pm
Fri: 8am - 5pm
Sat: 7am - 4pm 
Sun: 7am - 4pm