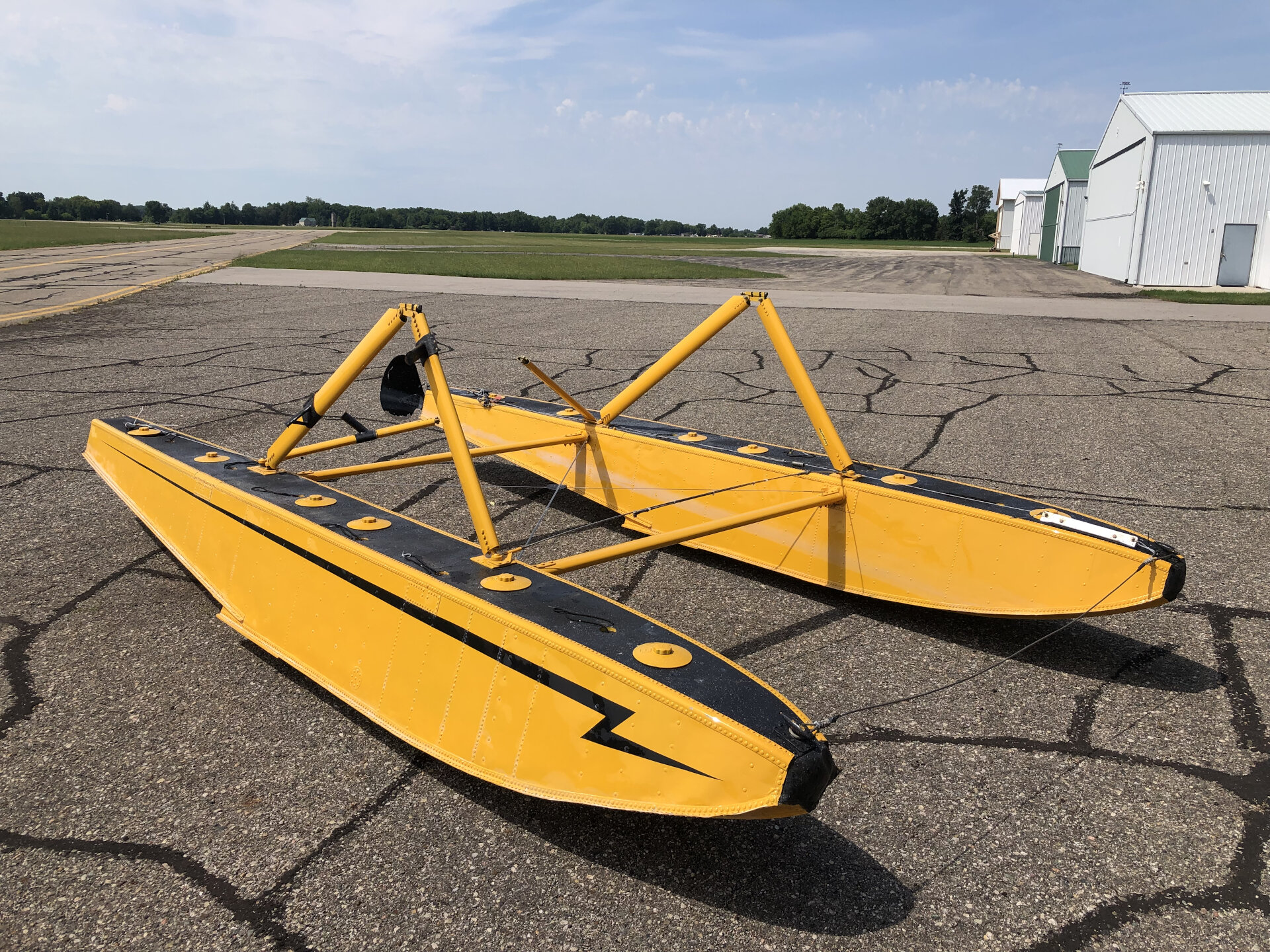 Includes Piper J-3 Cub rigging and "Cub" oar.
Fresh professional Imron paint completed spring 2020: Putzmeister Yellow with Gloss Black.
Each float wears a Cub "lightning bolt" stripe in Gloss Black.
Wing-walk texture in black over top of each float and on steps.  
Floats are very nice, great gloss.
EASY Installation available at Elite Air Service, their facility is located next to a floatplane lake directly next to the airport.
www.eliteairservice.com  Elite will install floats on your aircraft and dolly the aircraft to the beach at the adjacent lake.  Fly in on your wheels, fly out on floats.   Installation quotes available from Elite.
Or we can disassemble, crate and ship floats at buyer's expense.
Assistance to load floats available at no charge if you pick them up at our location in MI.
Priced at $13,800
Please call Ben at (517) 278-6516 for more information.
Rob's Cell (888) 261-7799
Location
647 E. Chicago 
Coldwater, MI 49036
Open Hours
Mon: 8am - 5pm
Tue: 8am - 5pm
Wed: 8am - 5pm
Thur: 8am - 5pm
Fri: 8am - 5pm
Sat: 7am - 4pm 
Sun: 7am - 4pm